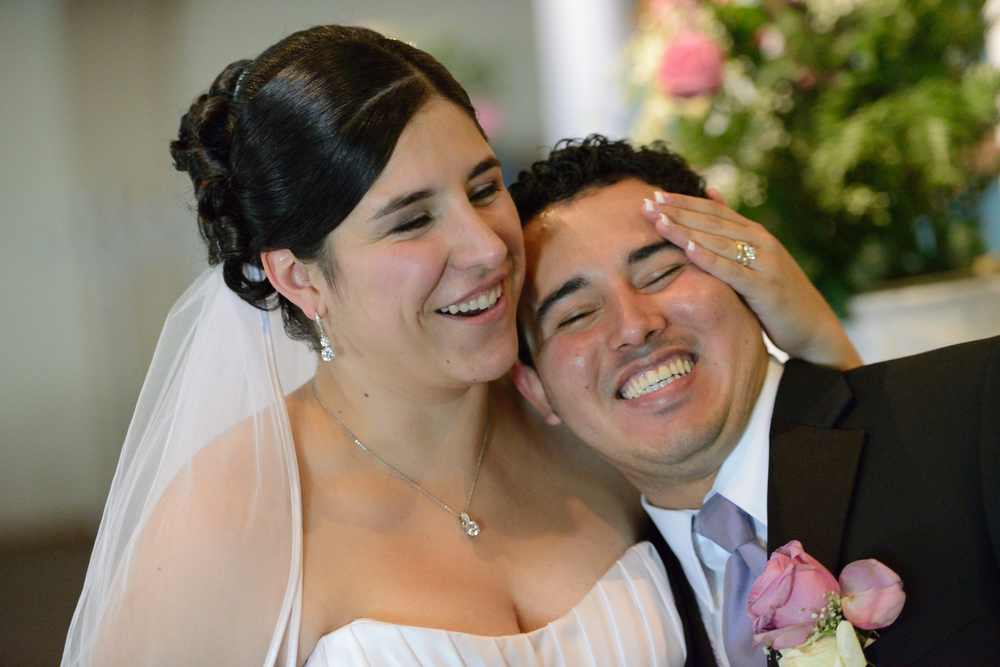 Sandra and Julio's Wedding
Sandy y Julio Flores
Mark went above and beyond what we could have asked for! I was so nervous in choosing the photographer for our wedding since I wanted our pictures to be special but I am so happy we got Mark. He was simply amazing in every sense, he went to our church the day before to take good shots and get familiar with the place, went to my house early to take family pictures and never ever denied any of my family members or friends a picture request (and he got a lot of them!). His professionalism and friendliness made our wedding so much more special! Now we have AMAZING pictures we can share with our love ones and keep for a life time. Mark is simply the best professional photographer I know and a great friend to have!
Mark Responds:
Sandy and Julio, Julio y Sandy. Their Latin warmth was intoxicating. Julio was romantic, singing a song and wooing his gorgeous bride right there on the altar with an unbelievable serenade. Mucho gusto! Sandy and her family were so charming and kind. Her friends hit me up during the reception for family group photos and it was all I could do not to go on all night long - the very best sort of folks. Muy simpatico. Sandy and Julio were so accommodating and photogenic - I just let the camera roll. Sandy was gorgeous as you can see by the pix...now you know why Julio fell in love with her. They make you want to improve your Spanish just so you can spend more time with this beautiful couple.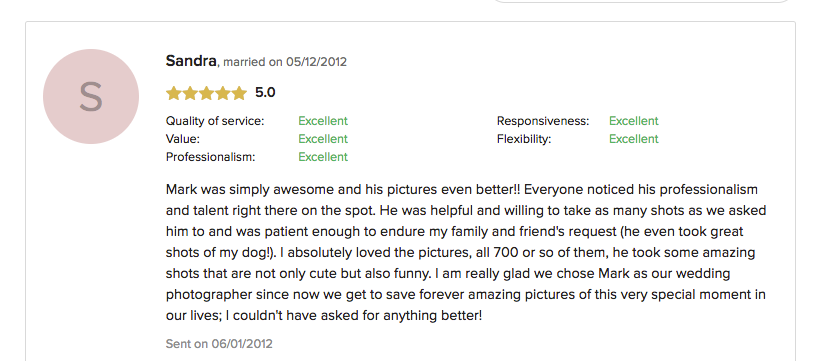 This is the review from WeddingWire...
Sandy and Julio
Gorgeous Christian wedding photography and videography with a Latin twist.