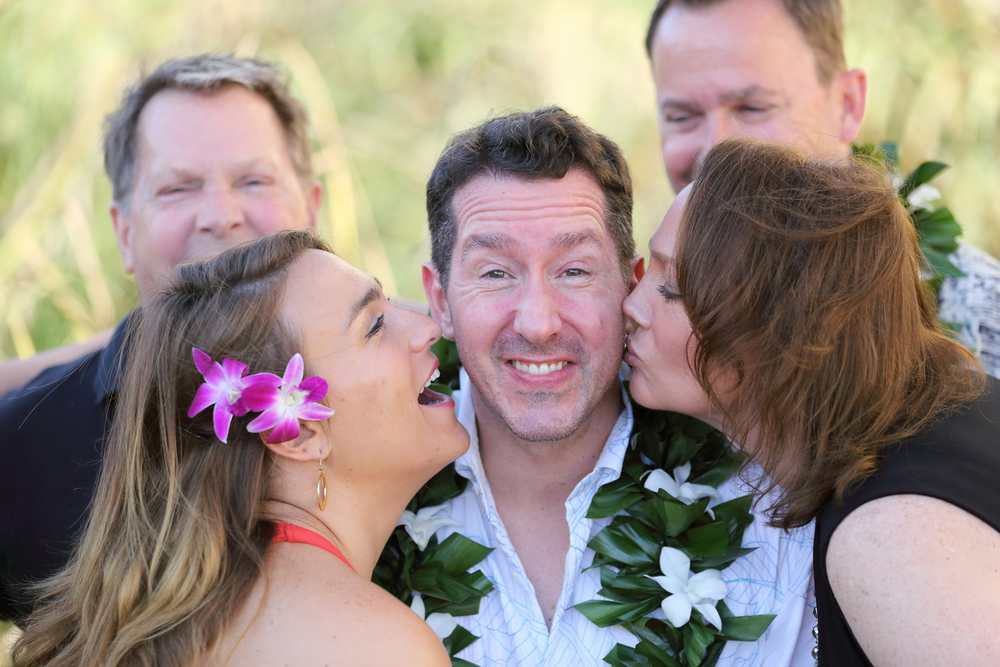 My first gay wedding! Boy were the boys great!
Michael and Michael
A great guy, an amazing photographer
Reviewed On 12/02/2014
A big thank you to Mark for capturing the joy and beauty of our special day in spectacular images and also for being a top notch guy. Wedding planning is tough business, and you don't know what you're going to get in hiring a vendor to help make your day a success. A signed contract does not guarantee great performance. Mark Laing proved to be a sure bet straight away. We didn't meet in person until we walked in the door of our venue in Malibu that bright October day, and Mark was already there scouting the location, prepped and ready to shoot. Mark is a great guy. Gregarious and true, real, and a consummate professional, he immediately put us at ease and made the requisite pre-ceremony photo-ops great fun. We played on the beach and Mark gave us beautiful, natural images with which to forever remember those fleeting moments before we were to become the focus of our guest's attention. And with his images, we are witness to the terrific abundance of joy present in the faces of all who came to celebrate with us. There is a great deal of psychology at play in photographing people. Mark is smart and has a sensitivity that enables a truth to be evident in his work. That is what we wanted, not something posed or stiff. We were thrilled to catch glimpses of the first images so soon after the wedding. We were so lucky, our day felt absolutely perfect, and Mark's photographs confirmed this! We were a hit!
Michael and Michael's same sex wedding
The two cutest grooms I ever met....