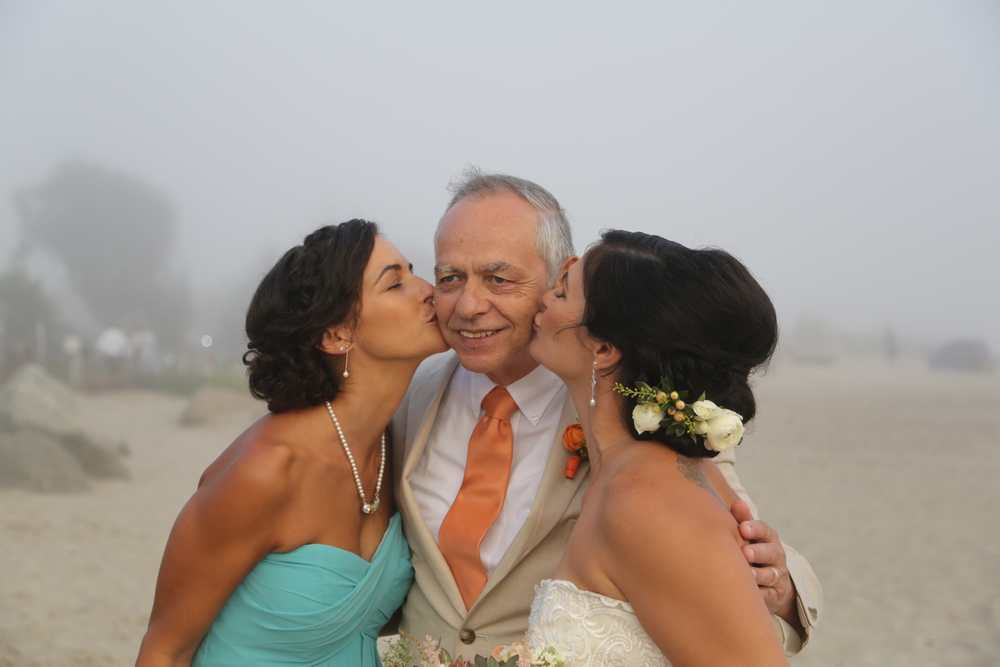 Jenifer & Javier
Jen Armstrong - just the wedding video this time.
Mark has the personal touch you want when documenting your special day/event/party. He is in the moment with you and all of the people that are important to the essence of the experience. Not only did you not realize he was there, he was SO there in every way. I can't express enough how overjoyed and grateful I am he was there to document the experience step by step. Everything happens to quickly so to have something that Mark has created for you to look back on, gives you an even better, more fuller appreciation of what the atmosphere was during that time of capture. Mark pays attention to those special moments and I cannot recommend his services highly enough to anyone who seeks to capture magical moments, those that you didn't even know were there! It was a gift, a pleasure, a privilege to have worked with him and his amazing spirit!
I wrote:
Jen's wonderful sister Michelle booked me as a videographer for their beach wedding in September 2016 and I watched in awe as these beautiful people took their vows in a wonderful bilingual Spanish\English wedding. My Spanish is pretty rusty but as their friend read their vows I could understand every word. I felt it. It was glorious. As I edited their video (I just shot the video this time) I kept going back over the cheeky looks Jen gave Javi and her sister. The smiles were intoxicating. The waves were crashing on the beach, the sea breeze was blowing and the guests were digging it. An Amtrak train roared by in the middle of the ceremony (the tracks are right next to the beach!) and it just added to the atmosphere. It was so foggy my gear was getting covered in water, but none of that mattered - I was filming magic. Magical love. And I did fall in love with this gorgeous couple. You couldn't help it - they WERE completely in the moment. I guess I always get a bit caught up when shooting weddings but with Jen and Javi it was love at first sight - reminds me of my own wedding and how much I love MY wife. I guess I'm turning into a wedding groupie?
Jenifer and Javier make the fog disappear on the beach in Carpinteria, California.
Jen and Javi's Wedding - the sizzling sizzle reel.