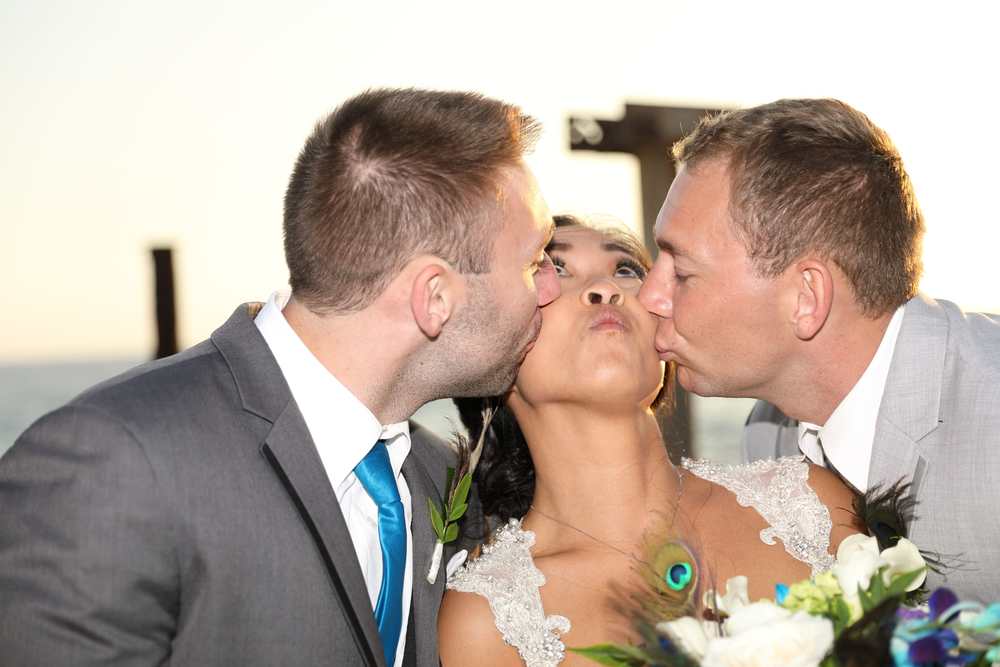 Gina & Pat
Mrs. and Mr. Pat Galdun
Mark was amazing. From a year before our wedding, he worked with me to find a reasonable price within our budget and everything exceeded expectations. Our engagement photos were included in the package and we received them within three days of the shoot. He helped pick out sites for our photo shoot for the actual day of the wedding. I booked two photographers for 10 hours on a very long and complicated wedding day. He and Debbie, the other photographer, were prompt and ready to go at 10am and we're extremely flexible with the entire schedule. There were photos done in Woodland Hills, Simi Valley, The Santa Monica mountains and finally Malibu. Mark kindly rode on our crazy limo bus between the church and wedding venue while Debbie went early to capture all the little details at Duke's. I never had any specific shots in mind but they were great at getting our attention and capturing so many photos and the beautiful sunset and scenery at our beachside venue. Lastly, they went above and beyond what was expected and stayed all night until the last guests left at 11pm. Here are some photos of his amazing work. Digital wedding photos and our photo box arrived within 3 week of the wedding. He and Debbie were so much fun and just became part of the family. Everything was amazing, I would highly recommend him for all of your photography needs!
Mark's Response:
It was a long day but it was a day I longed for long after. So much fun! We shot engagement pix near the mountains in an old movie ranch in the rain (Yes rain in SoCal!), we traveled to the El Matador Beach for more shots and Gina and Pat gamely hopped on to the rocks and in the surf, and on the Big Day a gorgeous, formal beautifully lit Catholic Church wedding moved to the Party Bus where everything got crazy where yours truly held on to a pole with one hand and a camera in the other as things got lively. The shots flowed while I took different shots by camera. It was amazing, it was hilarious. The sort of wedding you want to be IN - but if you can't then the next best thing is to be photographing it!
We paused on the way to the beach in Malibu Creek State Park for group shots - wild! Then the legendary Duke's Malibu for dinner, dancing and serious fun. Deb and I were both amazed at the energy, the group spirit, and wild dancing - it was extraordinary.
Gina shined, smiled and made everyone feel relaxed, and Pat and his brother exuded charm with the most winning smiles you've seen — it made the wedding photography easy and a true pleasure. The girls? Yep, look at the pix, the bridesmaids were stunning.
From the getting-ready shots to the "lifts" on the beach, everyone was so accommodating and generous with their time. The families were graceful and welcoming and we really did feel like part of the family. We stayed late because…well, where else would you rather be than among such kindness, warmth, and energy. I miss Gina and Pat (and their dogs) since they're now living out of state but I'll always have the photos and amazing experience of spending time with this gorgeous duo.