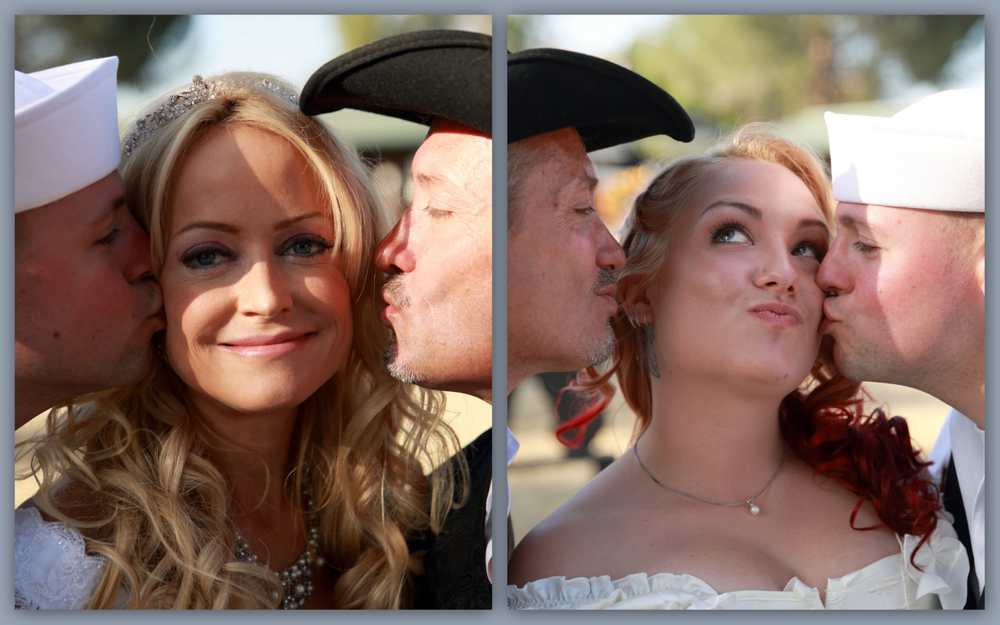 Dean & Darlene's Cowboy double wedding
Dean & Darlene & Kalyn and Matt - a double wedding!
Mark Laing is truly an artist, similar in fashion to Thomas Kinkade he has captured our moment (double wedding, my wife and I, my daughter and my new son in law) with amazing clarity, beauty and focus. Not only did he deliver more than what we expected, the personal attention to detail went far beyond our expectations. It is our belief that Mark was sent to us to capture this moment as only a talent like his would have an eye to see. We thank God for this blessing, moments to treasure for a lifetime. Thanks Mark you Rock!!
Mark writes:
Well, I was the one who was truly blessed to be part of Dean and Darlene's day. Not to mention his gorgeous daughter and new son-in-law. I wore my cowboy boots and hat to fit in -- the horse ranch and beautiful brides did the rest.
Dean & Darlene Kalyn & Matt Wedding Video (short version)
An equestrian, cowboy, Navy double wedding - a first!